India gets its first bitcoin ATM kiosk in Bengaluru amid question mark on future of virtual currency, reports news18 website.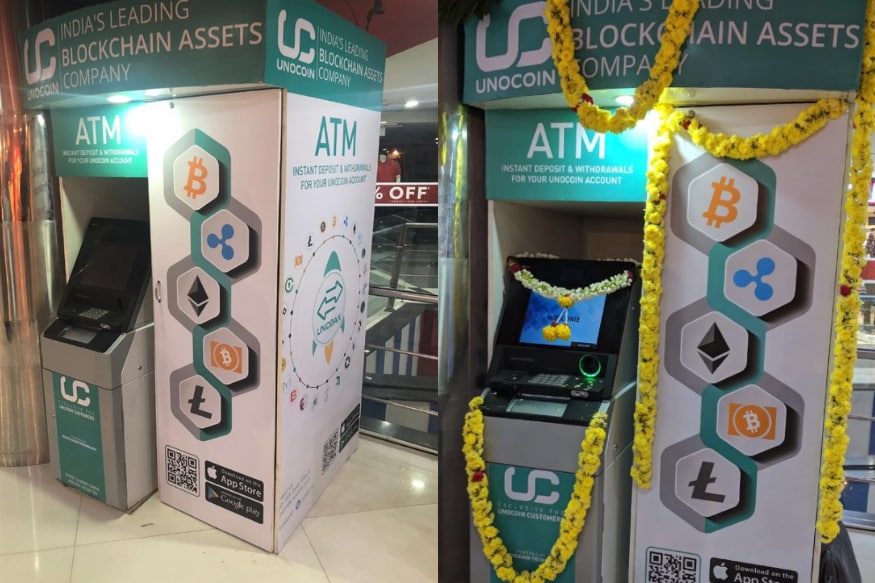 The validity of cryptocurrencies remains uncertain after the Central government gave directions to prevent banks from trading in them. However, in all the commotion and suspense, Unocoin Technologies Private Ltd has set up India's first ATM kiosk to trade in cryptocurrencies in Bengaluru.
The automated teller machine, which has been installed at Kemp Fort Mall on Old Airport of Bengaluru, is the first-of-its-kind in the country. It will have both a trading and exchange platform, which will allow verified customers to use the device. It is expected to start operations soon.
The kiosk is accessible only to the registered customers of Unocoin. As per information provided by Unocoin, customers will be able to buy or sell up to 10 Bitcoins a day. However, all transactions will have to be made in Indian rupees only, after which they can be exchanged into a currency of the consumer's choice.
The customers would need to register through their mobile number and enter a password. A verification process would be initiated where details such as PAN number, phone number, address and bank details will have to be furnished. Unocoin also uses an elaborate procedure for both deposits and withdrawals, with the withdrawals requiring a prior request and a 12-digit OTP.
A customer representative of Unocoin told News 18 that Union finance minister Arun Jaitley had said that Bitcoin users were investing in the currency at their own risk. He also said that cryptocurrency is 'neither legal nor illegal'.
Unocoin's founder Sathvik Vishwanath said in a statement mentioned on the official website that the notice issued by the finance ministry on cryptocurrencies does not talk about "the legality of cryptocurrencies as such and hence the legality status of Bitcoin or other cryptocurrencies in India remain unchanged. This decision of RBI was more in line with its earlier statements on the risk associated with the cryptos."
However, the confusion still exists and people who trade in Bitcoin will continue to be at risk, said a bank official.
Source: https://www.news18.com/news/india/india-gets-its-first-bitcoin-atm-kiosk-in-bengaluru-amid-question-mark-on-future-of-virtual-currency-1914167.html